Accelerating Technology Advancements Across Diverse Markets, Powertrains and Industries
Cooper Standard is bringing breakthrough innovations and game-changing technology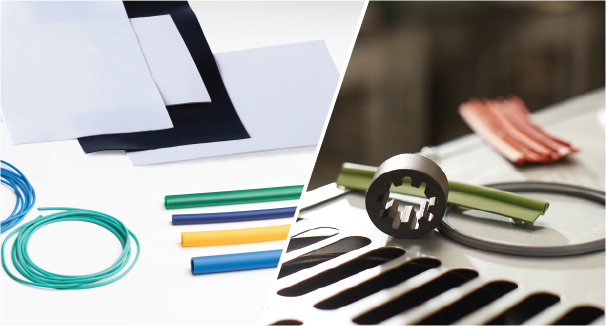 advancements to a wide range of diverse markets.
Automotive Markets
Cooper Standard's sealing, fluid transfer, and fuel and brake delivery solutions are essential for all vehicles, regardless of powertrain and mobility options. Our innovations have helped customers reduce vehicle weight, improve acoustic performance and increase efficiency in their assembly processes.
Our comprehensive manufacturing, engineering and materials science expertise continue to differentiate us among our competition.
Industrial and Specialty Markets
Accelerating and maximizing our growth opportunities, Cooper Standard is also leveraging engineering, manufacturing and materials science expertise to serve diverse consumer and industrial markets.
Our dedicated Advanced Technology Group is focused on growing our non-automotive business, providing important products and technology to the commercial truck, power sports, consumer appliance and aviation industries. 
In addition, we are leveraging our patented Fortrex™ chemistry platform to develop customized, high-performance materials for sale in a wide range of applications, including footwear, building and construction, wire and cable, and more.